Written By: Lee Oxton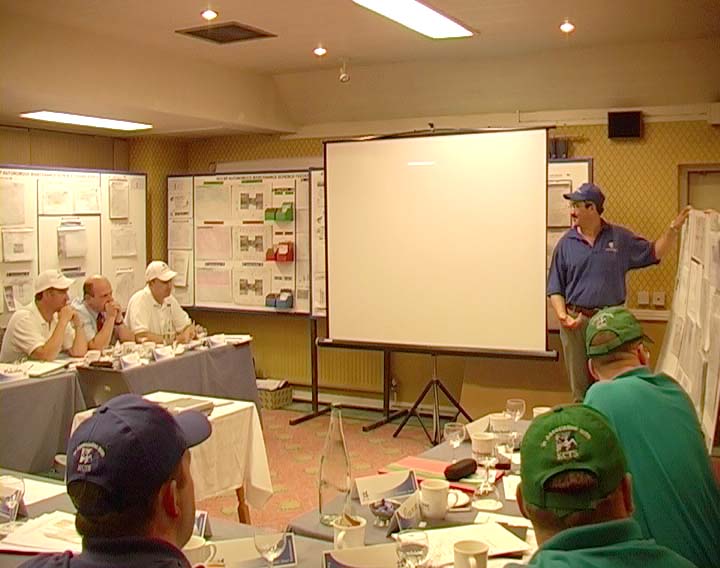 A 100 Day Review in Action
On Friday, Instructor Course 13 came to an end in Shanghai, but for the Delegates who attended the course it is by no means the end of their journey. They will now go back to their factories and begin work on their plans which will be reviewed in 100 Days time. So what are 100 days plans and why do we use them?
What you are doing right now in your business will show up as results in 100 days due to what is known as "lag time". 100 Day planning is a tactical planning system that operates over a 100 day horizon. The Plan itself allows longer term strategic plans to be broken down into immediate and detailed specific actions that make the programme do-able.
Although the key tool in the 100 Day planning process is the 100 Day Plan itself, it is NOT the Plan, which is most important. It is the way in which you use planning and reviewing to capture learning and manage "issues" that provide the real benefits.
When to use it?
100 Day Planning is used when a focused transformation or deliverable of KPI's (Key Performance Indicators) are required within a business.
What does it achieve?
Delivering through the 100 Day planning approach is not something operated solely at a personal level, it requires you to understand how planning should operate in cooperation with your key stakeholders. It should come together through a sequence of review and planning mechanisms that ensure not only your own learning and success but also that of your operation.
 Over the 100 days you should be expecting to see personal growth and development as well as overall development on your site.
Tags: 100 day planning, instructor course, total productive maintenance