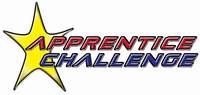 For immediate release
PRESS RELEASE
 Apprentice Challenge
 KCTS delivers a motivation and values programme for apprentices at a major UK Aerospace company.
 Wirral, UK. 22nd November 2010.
A major UK Aerospace company approached KCTS with the challenge of motivating and instilling a higher level of values as part of its apprentice training programme. The company was concerned that its apprentices were not being suitably challenged by their education placements or integrated into their work placements. The company is investing a lot in its future with these apprentices and wanted to ensure that they would be capable of delivering success as they progress their careers within the company.                                                                                                                                          
The Apprentice Challenge was designed and developed to fulfil this objective and inspire them to be successful. The programme has three distinct phases; Preparation – apprentices are remotely formed into teams and tackle a set challenge; Challenge Event – apprentices compete against each other in teams while learning new team working skills, what success is, how to achieve it and what it feels like to be successful; Support – 100 day reviews throughout the year to constantly challenge the apprentices to be all they can be and to succeed.
The Challenge Event was a great success, hosted at the home of the WWII code breakers at Bletchley Park. The apprentices are now going through the year long Support programme, which will continue to build and develop their personal planning, communication and problem solving skills. Most importantly, it will inspire them to have a higher set of values, helping them to be successful, for both for their own and the company's futures. The success of the programme has generated considerable interest within the company and within other companies who have similar apprentice training programmes.
About KCTS
KCTS are located on the Wirral peninsula and are an international training & consultancy provider of specialist World Class Manufacturing (WCM) standards. Delivering TPM, Lean, Change Management and Policy Deployment programmes to the manufacturing and service industries Worldwide. Through these proven methodologies KCTS can reduce costs by identifying and removing losses within a process or value stream. For further information regarding this press release or KCTS, please contact; KCTS on 0151 608 9036 or visit www.kcts.co.uk
END
Tags: aerospace company, apprentice training, apprentices, challenge event, uk aerospace