Written By: Lee Oxton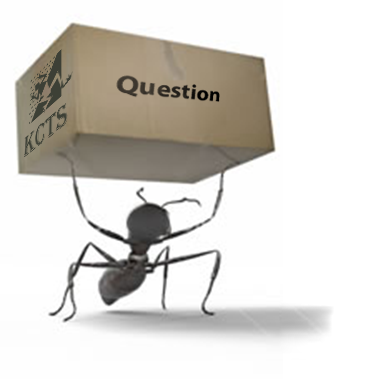 We recently had a number of people sending in questions through our free 'Ask Us a Question' service, so this is a good opportunity to remind everyone of exactly what this is;
We provide this unique free online service so that users can have direct access to a resident business consultant, and can email us a question that will be answered within 4 hours. The KCTS business consultants have very diverse backgrounds, providing training and advice that spans across a wide variety of industries, both in manufacturing and service.
Our job is all about helping other companies to become more efficient and remain competitive and we achieve this through the training and coaching of a number of improvement tools such as; Lean, Total Productive Maintenance and Six Sigma.
We ultimately assist organisations in the Master planning and creation of initiatives which are driven by loss & cost reduction and have found that our knowledge and advice is well respected in these circles.
By offering this online service we can now assist in, and take, all types of questions relating to Continuous Improvement, Lean Processes, Six Sigma and Total Productive Maintenance methodologies, not just from our clients but from anywhere.  We wanted to offer a free-to-use practical sounding board, and a best practice advisory service, where anyone can contact us with a question and we can reply back with little or no fuss whatsoever.
The Ask Us a Question Service is available from our website, all you need is an email address so that we can reply to your question.
Tags: Continuous Improvement, improvement tools, kcts, Lean, total productive maintenance