KCTS Resource October edition supplement 2.
Measures should be used to understand the performance of a business or department. This can be to benchmark against other operations for comparison.
The measures will also demonstrate improvements achieved through the application of Business Improvement Techniques. Measuring the initial condition of an area before making improvements is vital.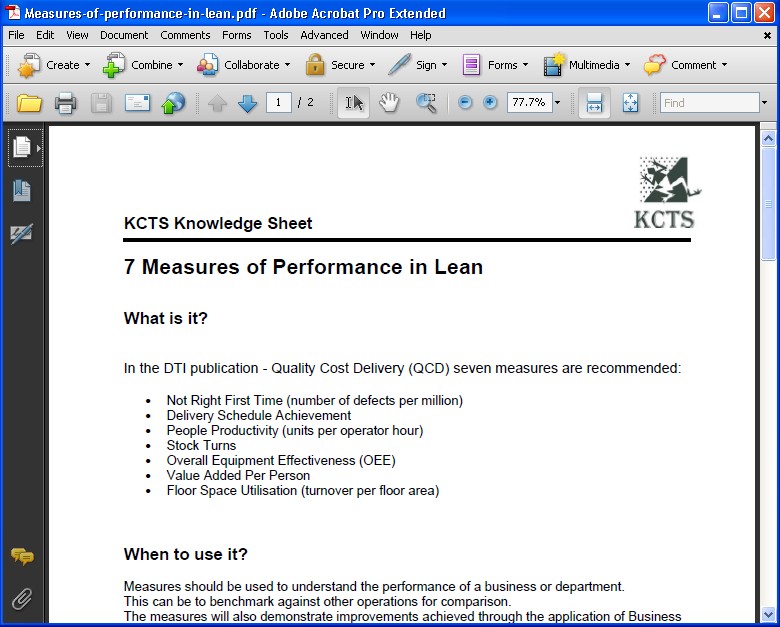 Tags: Continuous Improvement, Lean, lean manufacturing, oee, Training, value stream mapping