Written By: Paul Steven – KCTS Consultant
To control the quality of your products it is necessary to have an excellent understanding of the processes within your business. How are you judging your process performance?
Judging process performance of your systems can be measured externally and give you benefits, and it can be measured internally and give you different benefits. External audits can be objective, observation based and external audits measure a process compared to proven practices and experience. Internal audits can allow a much deeper understanding of the health of a process by assessors who use the process as part of their daily life.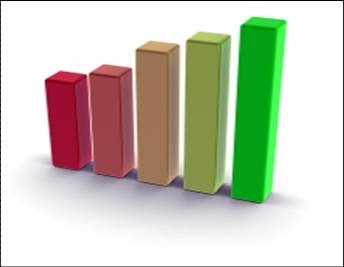 Self Assessment is the process of allowing you to use a standardised audit to measure your process against an aspiration. Externally supplied Self Assessments allow you to measure your own progress against industry-standard aspirations or philosophical aspirations. Internal Self Assessments, especially when written yourself, allow you to measure the success of a process against internal aspirations.
Recently I have had the privilege to work with a customer on converting an external Self Assessment, supplied by KCTS, into an internal Self Assessment aligned to the company's aspirations for the next 2 years. This allowed the language of the audit to be altered and the direction given by the company to be woven into the questions. This particular Self Assessment dealt with 5S, a subject close to my heart, and related to whether the process was truly embracing the Plan-Do-Check-Act philosophy needed to sustain and improve 5S within the workplace. My customer was at first keen to include specific documentation audits as a way to assess the success of the 5S processes, but as we discussed 5S processes and Plan-Do-Check-Act the need to evolve the processes became evident. This internal Self Assessment must look for the evidence of delivery of the process more than restricting it to a documentation checklist. Self Assessment allows reflection on whether the processes or the personalities are driving successes.
The resulting internal Self Assessment also has clear scoring criteria to allow every person within the area to understand and judge their current performance within the process. Targets are being agreed to ensure the audit is progressive. Self Assessment requires discipline to ensure that the score does not rise based on a need to show progress as openness must be the priority whenever Self Assessment is deployed.
To summarise, external assessment allows you to be compared to others but when written correctly Self Assessment allows you to compare yourself against your own aspirations.